Online 7-Hour USPAP Update Course

USPAP update courses are designed to aid personal property appraisers remain current in their knowledge of USPAP through the convenience of attending an online, live presentation from home or office which avoids the need to suffer the expenses and inconveniences associated with having to travel to an on-site offering.
The goal of this 7-Hour USPAP Update Course is to make the appraiser aware of changes that were incorporated into USPAP since it's last biennial update. The course also reviews important and often misunderstood USPAP issues that are frequently encountered by the personal property appraiser in daily appraisal practice.
---
7-Hour USPAP Update Course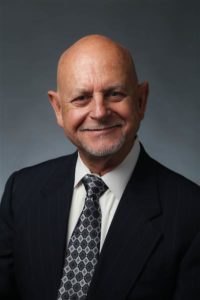 This course is a real-time, live webinar presentation of the 7-Hour Personal Property USPAP Update Course taught by AQB-Certified USPAP Instructor Bill Novotny, CAA, ISA AM (right). Offerings are added to the schedule monthly. Course offerings are dependent on a minimum number of registrations. The current schedule of offerings is:
2018-2019 Update Course: Dec 14 & 15, 2018 (both days 3:30PM to 7:00PM ET)
2018-2019 Update Course: Jan 11 & 12, 2018 (both days 3:30PM to 7:00PM ET)
2018-2019 Update Course: Feb 15 & 16, 2018 (both days 3:30PM to 7:00PM ET)
These 7-Hour USPAP Update Courses are real-time, live online webinar presentations during which the AQB-Certified instructor and students actively interact via the Internet and a telephone (or computer) voice connection.
The USPAP update course is designed for the personal property appraiser who, as a prerequisite, has kept current with the biennial USPAP updates or has taken the 15-Hour National USPAP Course during the previous two-year cycle. This update course conforms to the requirements set forth by Appraisal Standards Board of The Appraisal Foundation.
Note: This course is taught live by an AQB-certified instructor and makes use of official TAF materials including TAF's Student Manual and Student Answers. This course conforms to all TAF course requirements, is the same course as taught by other AQB-certified instructors and, as such, satisfies USPAP Update Course requirements for all personal property appraisers regardless of societal affiliation.
Click the Next button for information about and to register for the 2018-2019 edition of the 7-Hour USPAP Update Course.