Appraisal Course Associates (ACA) is a partnership between Bill Novotny, ISA AM, GCA and Dave Maloney, AOA CM (below) established to provide the most comprehensive valuation literature and instructional courses available anywhere for the personal property appraiser. Included is the live online 7-Hour USPAP Update course presented via webinar.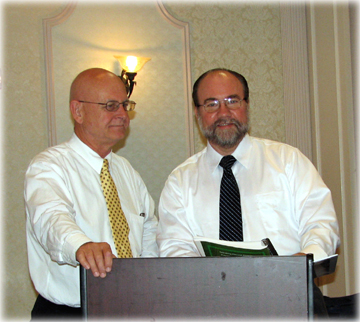 Our books and courses for the appraiser focus on valuation theory, principles, methodology, practices, ethics, report writing and standards, with a special focus on courses addressing the Uniform Standards of Professional Appraisal Practice (USPAP) as promulgated by The Appraisal Foundation of Washington, DC. Our 7-Hour USPAP Update Course meets TAF's course requirements and, as such, is ideal for all personal property appraisers.
Group Appraisal Training at Your Location
We can present our training in the fundamentals of personal property appraising as well as the 15-hour National USPAP Course or the 7-hour National USPAP Update Course to your group at a time and location that is convenient for you. Contact us for details.
Appraisal Practice Services
Bill and Dave also provide appraisal practice services including legal consultations and expert witness services within their respective regions—Bill in the Los Angeles area and Dave near the Washington, DC. … more