Appraising Personal Property: Principles & Methodology
8th Edition (for 2018-2019)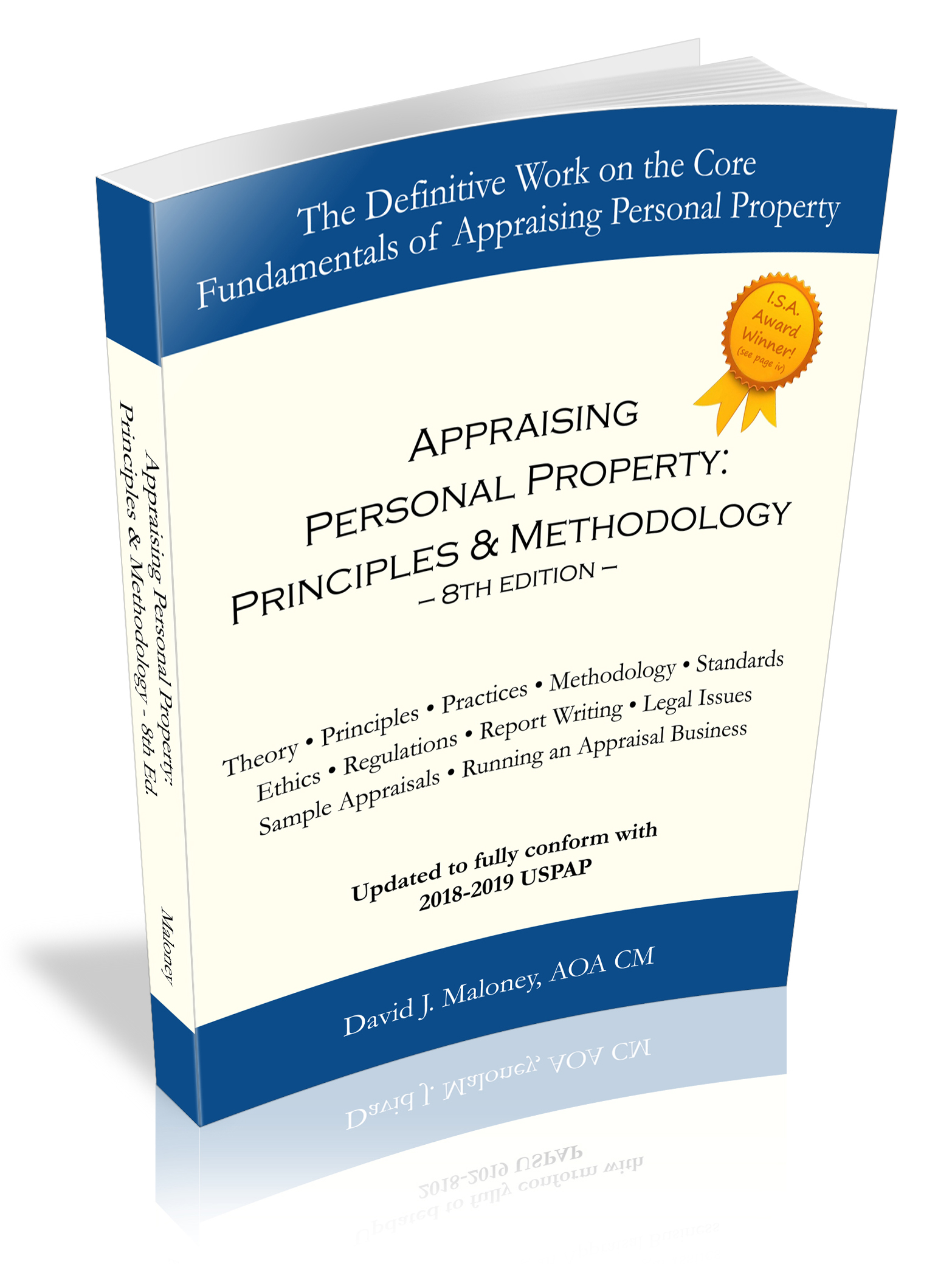 Appraising Personal Property: Principles and Methodology – 8th Ed. by David J. Maloney, Jr., AOA CM (Appraisers Press 2018), ISBN 978-0-9970581-1-6, 708 pages, 8 1/2″ x 11″, softcover, perfect bound. $94.95 plus $10 S&H and state sales tax in CT, FL, GA, MD, NC, NY, MA, TX and WI.
Click on the below link to order using PayPal or Credit Card.
Use street address for Fedex ground. If using a P.O. Box, the book will be shipped USPS Priority Mail.
All orders are final and can't be canceled. Please check your ship-to information carefully before placing your order.