Here's More Info about the Book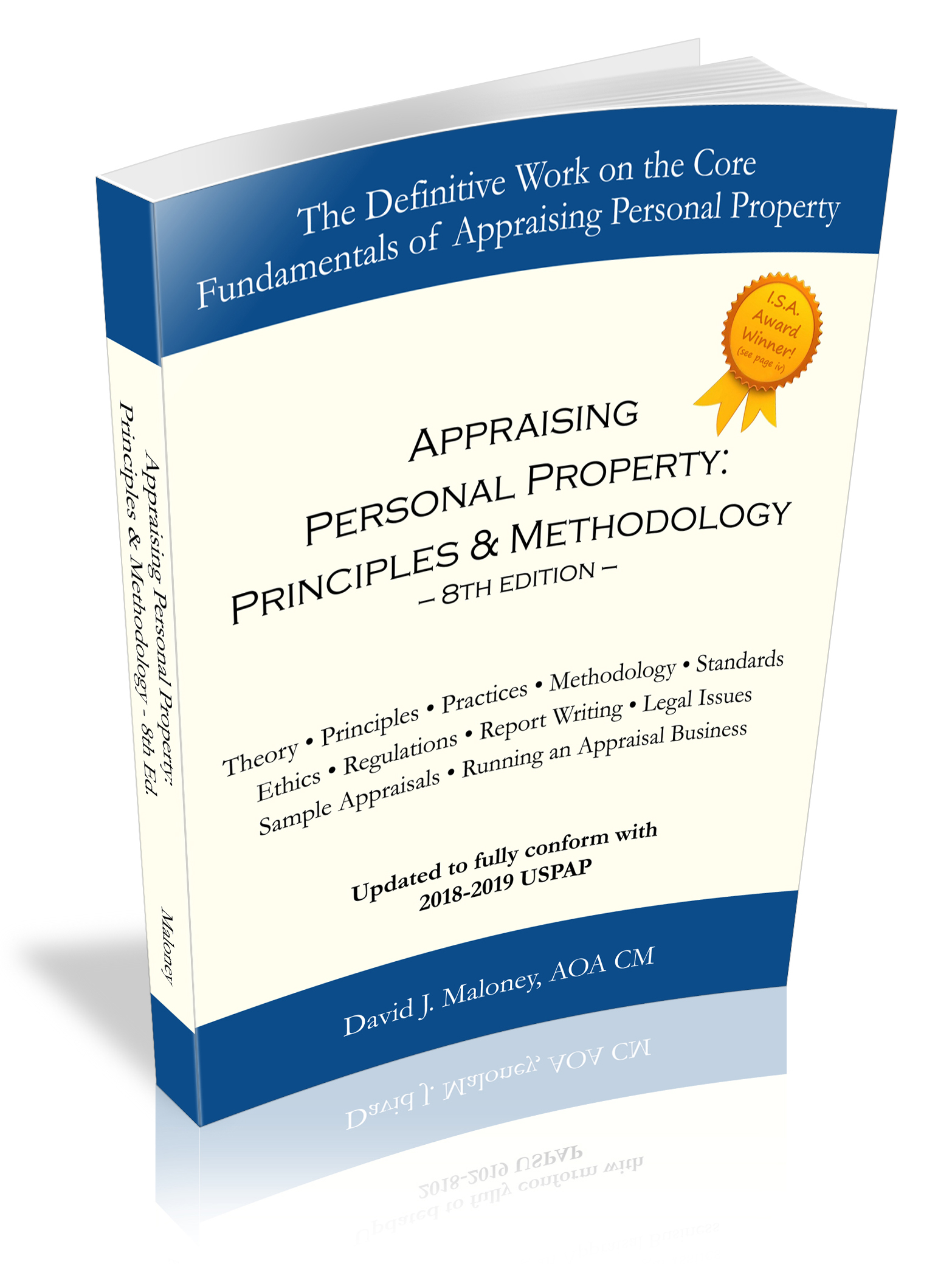 This 8th edition has been fully edited to conform to the new 2018-2019 edition of USPAP which is effective from January 1, 2018 through December 31, 2019. This 8th edition also contains many new topics as well as enhanced discussions including scores of edits to improve clarity and understandability. It also incorporates  over 530 footnotes, an expanded index as well as updated sample appraisals that will help ensure that your reports are complete, understandable and USPAP-compliant.
A growing number of people are entering the personal property appraisal profession. Of utmost importance is that they understand the theory, principles and methodology that lay the foundation for ethical, complete, reasoned, and well-communicated value conclusions. Appraising Personal Property: Principles and Methodology – 8th Ed. provides you with the most comprehensive yet practical course of instruction available today in the field of personal property appraising. From basic appraisal theory to the Uniform Standards of Professional Appraisal Practice (USPAP) to sample item descriptions and appraisal reports — this book covers it all.
At the book's core are the ethical and appraisal peformance standards of the widely-accepted Uniform Standards of Professional Appraisal Practice as promulgated by The Appraisal Foundation of Washington, DC. The reader will become knowledgeable in the principles and methodology of professional personal property appraising including terminology, tasks of an appraiser, objectives and intended uses of appraisals, types of value, IRS regulations, the three approaches to value, Appraisal Process, Problem Identification, appraiser competency, Scope of Work, value enhancers and detractors, depreciation, market principles, ethics, identification and authentication, USPAP, market research, describing property, sample appraisals and much, much more. The course also teaches the reader basic appraisal techniques to facilitate beginning a professional appraisal business or improving an existing one. In short, the reader will be taught the skills necessary to write a complete, clear, concise, well-developed appraisal report in conformance with today's generally accepted standards.
Appraising Personal Property: Principles and Methodology – 8th Ed. is for those who wish to build a personal property appraisal business and/or add appraisal services as an adjunct to an ongoing related line of work. Many personal property appraisers were first antiques dealers, jewelry store owners, auctioneers, restoration and repair specialists, estate liquidators, brokers, insurance adjusters or collectors. Their original lines of business can be enhanced when professional personal property appraisals are added to the list of services they offer to the public.
This book is unique. No other book or course of instruction provides such a thorough grounding in the core fundamentals of personal property appraising. This book has been written in strict conformance with the ethical and performance requirements of USPAP. Learn the appraisal theory, principles, practices, standards and methodology associated with developing credible opinions, conclusions and analyses. Learn how to report your assignment results in a competent and USPAP-compliant manner. As a fully-indexed reference guide, this book will also allow you to quickly and easily find the appraisal-related information you are seeking.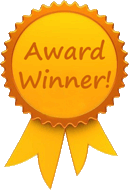 For this book, author Dave Maloney received the International Society of Appraiser's coveted Publication Award. This award is presented for the most outstanding written work involving the appraisal profession as a whole. In selecting this book, consideration was given to the degree the work enhances the appraisal profession including its growth, credibility and image.
The Association of Online Appraisers (AOA) as well as the Appraisers National Association (ANA), the New England Appraisers Association (NEAA), and the National Association of Jewelry Appraisers (NAJA) endorse this book. And the College of Appraisers (CFA) has even adopted the book for use in its own course offerings.
(Note: This book focuses on appraisal principles and methodology and is not intended to provide product knowledge, i.e., knowledge about the type of property in which you will be specializing as an appraiser. Such in-depth product knowledge can only be gained through extensive personal experience and study, and through continued observations of the marketplace and relevant value-related market information. The gaining of product knowledge is a lifelong-learning experience and is not a focus of this book.)