Appraising Personal Property: Principles and Methodology – 8th Edition (for 2018-2019)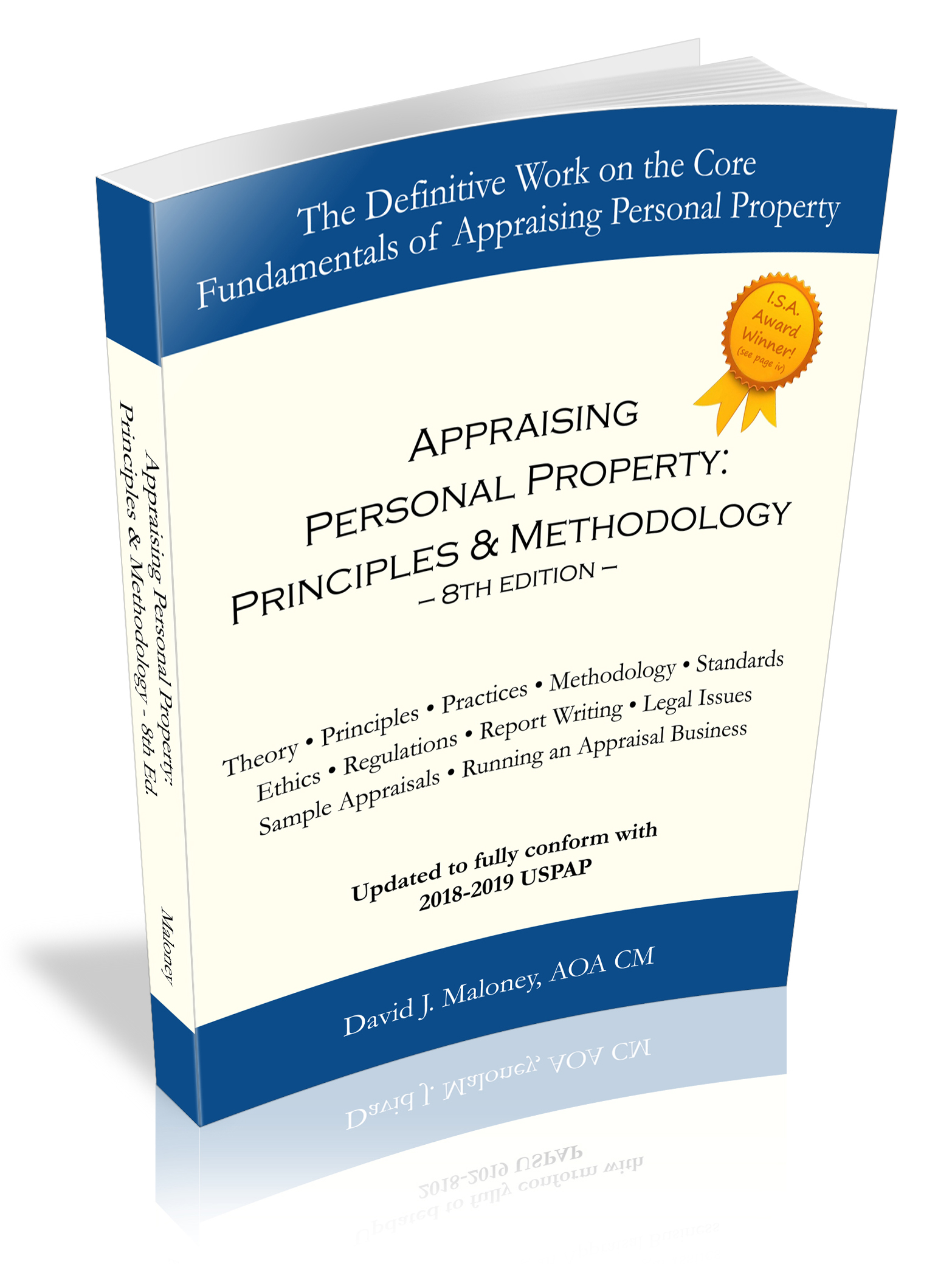 by David Maloney, AOA CM
This award-winning book is the only complete, up-to-date, well-organized, practical and fully-indexed course book and reference guide to personal property appraising. This highly-acclaimed book is the definitive book about appraising.
Fully Updated
2018-2019 USPAP Compliant
Over 1500 changes
Over 530 footnotes for added clarity
708 pages
Each of the 708 pages has been fully edited to enhance clarity and understandability and to ensure compliance with USPAP and other best appraisal practices. Now available for the straight-from-the-author price of $94.95. Go here for more information about the book!
"Before running out the door when hurricane Irma hit, I grabbed my important papers, my family photos, and my copy of Dave Maloney's book on appraising!"
"Clear, user-friendly, great index and sample appraisals, and the best explanations I have ever seen—simply put, there is no other book like it! I must say, your ISA award was "well deserved" and everyone… and I mean EVERYONE… who is an appraiser, or claims to be an appraiser, SHOULD HAVE YOUR BOOK."
"I concluded that this is very probably the most thorough book on appraising personal property available in the marketplace today."
"It is so right and proper that you should receive the award for your outstanding book. All of us in the profession should recognize the tremendously significant contribution you have made to the appraisal profession."
. . .
Updated throughout to conform with the new 2018-2019 USPAP
Hundreds of new and expanded discussions
Loaded with over 530 footnotes
Built-in plain English guide to USPAP
Updated sample appraisals help ensure complete and USPAP-compliant reports
Now with 40 more pages!
. . .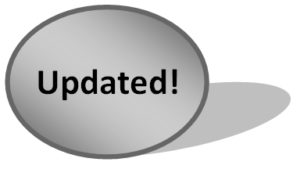 "Updated" Icons Make it Easy to Find Major Changes!
. . .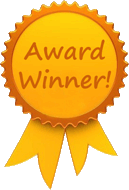 Appraising Personal Property: Principles and Methodology – 8th Ed. by David J. Maloney, Jr., AOA CM (Appraisers Press 2018), ISBN 978-0-9970581-1-6, 708 pages, 8 1/2″ x 11″, softcover, perfect bound. $94.95 plus $10 S&H and state sales tax in CT, FL, GA, MD, NC, NY, MA, TX and WI. Now with 40 more pages! View changes that were incorporated into the 8th edition. Note: This book is published biennially. The next edition will be published in 2020.